Martin Irizarry CPA
Address
7810 Friars Ct
Alexandria VA 22306
Phone
703-271-2108
Accounting
Accounting 
is crucial for a business. It records all the financial transactions affecting a business including the process of summarizing, analyzing and reporting these transactions. Financial statements include the financial position and cash flow as well as all the company´s operations registered during a period of time. Accounting may be monitored by a Bookkeeper and accountant at small firms.
Apoyocontable works closely with clients to produce cost effective, value-added financial services. We have experience in meeting the reporting and accounting needs of small and medium size businesses.
In addition, Apoyocontable can perform compilations, reviews, and audits in accordance with the US GAAP and IFRS standards. Our professionals employ the latest audit procedures to provide accurate and timely service. An auditor's signature on the audit report means that as an independent and impartial agent, he has made a sufficiently broad and objective investigation of the financial statements and business activities of the organization under audit. The auditor warrants the accuracy of a report with his professional reputation.
 Our professionals have demonstrated expertise in the following areas:
Accounting and bookkeeping services 
Interim financial statements
Payroll services. Processing and reporting
Preparation and analysis of financial reports and statements
Budgeting support
Accounts receivable and payable
Ledger and journal maintenance
Inventory and fixed asset management
Depreciation schedules
Auditing, reviews, and compilations of financial statements
Accounting software installation and support
Forecasts and projections
Internal control audits
Inventory control systems
Taxes
Apoyocontable assists clients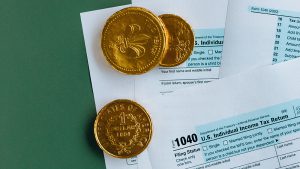 in meeting statutory compliance requirements. Apoyocontable reviews each client's situation and researches current tax law to take maximum advantage of tax saving techniques, which will minimize client's tax liability.
The ever-changing tax laws require knowledge, experience, and a level of expertise to not only to prepare tax returns, but also to provide tax guidance. In addition to basic tax preparation services, Apoyocontable provides tax planning and consulting services.
Our tax services include:
Federal and state tax returns for individuals and business
Electronic filing to the IRS
Income tax planning
Retirement planning
Counseling on establishing tax shelters and minimizing tax liabilities
Sale and valuation of businesses
Tax research
Business related tax reporting and licensing disclosures
Tax return preparation:(Corporate, fiduciary, individual, not-for-profit, partnership, trust, and estate)
Representation before the IRS and other state agencies
Business Plans
Apoyocontable offers a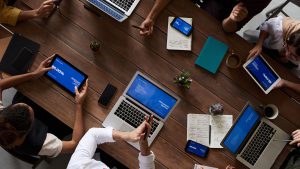 wide range of business and individual consulting services to assist clients in locating, developing and sustaining profitable opportunities. The distinctive hands-on approach of our partners is unique to Apoyocontable.
Apoyocontable has assembled a business development program that can guide clients through business strategies to reach goals and objectives.
The consultation services we provide include:
Business plan development
Forecasts and projections
Loan structuring and workouts
Management advisory services
Personnel selection and evaluation
Personal financial planning
Personal financial statements
Planning for high net worth families
Lease/buy decisions
Real estate sales and acquisitions
Retirement plans
Succession planning